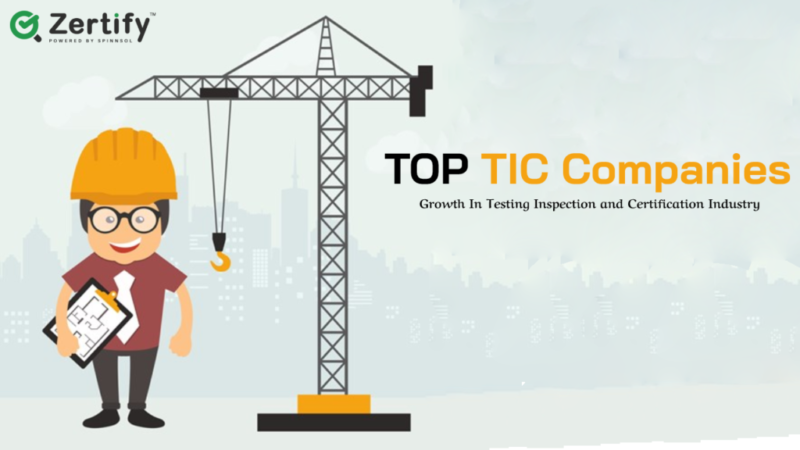 The Testing, Inspection, and Certification Market Is Anticipated to Reach $143.3 Billion, at a CAGR of 5.5% during the Forecast Period 2020-2027.
The TIC Industry or sector consists of conformity assessment bodies that provide assistance ranging from auditing and inspection to testing, verification, quality assurance, and certification. TIC companies cater to a diverse range of industry sectors and an assortment of standards and lawmaking. These range from the oil and gas industry right through to maritime, agriculture, automotive, raw materials, IT and electronics, environmental protection, food testing, consumer products, and more.
The global testing, inspection, and certification market size is anticipated to surpass USD 143,345.3 million by 2027 from an estimated USD 99,338 million in 2022, at a CAGR of 5.4% during the forecast period. This market's growth is attributed to the stringent regulatory standards levied by governments and the rise in the illicit trade of forged & pirated goods. The surge in consumer understanding about food safety offers lucrative growth opportunities for the growth of the market. Regardless, a lack of testing facilities and skilled resources can obstruct the market's growth up to some extent.
Here we will discuss about the Top Testing, Inspection and Certification Companies ( TIC Companies )
Top TIC Industry ( Inspection Certification ) Companies
Bureau Veritas specializes in testing, inspection, and certification. The company works in an assortment of sectors, including Building & Infrastructure, Agri-food & Commodities, Marine & Offshore, Industry, Certification, and Consumer Products. The company serves in the market through six business segments: Agri-food & Commodities, Industry, Buildings & Infrastructure, Certification, Consumer Products, and Marine & Offshore.
With its associates and strong distribution network, the company has its presence across the Americas, Europe, Asia-Pacific, and the Middle East & Africa. Some of its subsidiaries comprise EMG Corporation, LCIE Bureau Veritas, Tecnicontrol S.A., and Primary Integration, LLC.
#2. DEKRA SE
DEKRA SE guarantees the safety of human relations with technology and the environment. The company's broad service portfolio with talented and independent expert services varies from vehicle inspection and expert assessments to claims services, industrial and building inspections, safety consultancy, testing and certification of products and systems, as well as training courses and provisional work.
With its subsidiaries and strong distribution network, the company has its existence across China, the US, South Africa, and New Zealand. Some of the subsidiaries of Dekra SE contain Dekra Akademie (Germany), behavioral science technology (U.S.), Core Visual Inspection Services, Inc (U.S.), and DEKRA Testing and Certification, S.A.U (Spain).
TÜV Rheinland AG Group is an international leader in independent inspection services. The company examines technical equipment, products & services, oversees projects, and aids to shape processes and information security for enterprises. Its specialists train people in a broad range of careers and industries. To this end, TÜV Rheinland employs a global network of authorized labs and testing & education centers. Since 2006, TÜV Rheinland has been a partner of the United Nations Global Compact to encourage sustainability and combat corruption.
Some of its subsidiaries include TUV Rheinland of North America (U.S.), TUV Rheinland OpenSky (U.S.), TUV Rheinland UK Limited (Germany) and TUV Rheinland Secure IT GmbH (Germany).
#4. Applus+
Applus+ is one of the world's top testing, inspection, and certification companies. It delivers solutions for customers in all types of industries to guarantee that their assets and products satisfy quality, health & safety, and environmental standards and regulations. The company serves through four business segments: Energy & Industry, Laboratories, Automotive, and IDIDA. The Automotive division is a foremost global provider of statutory vehicle inspection services. This division delivers vehicle inspection and certification services across a number of jurisdictions, where statutory vehicle inspections for compliance with technical safety and environmental specifications are a lawful requirement.
With its subsidiaries and a powerful distribution network, the company has its presence across the U.S, Canada, Latin America, Spain, the Middle East & Africa, and Asia-Pacific. Its subsidiaries include SKC Engineering Ltd. (Canada), QPS Evaluation Services Inc. (Canada), and Applus Servicios Tecnologicos SL (Spain).
Explore more to find out ForkLift Operator Certification – Everything You Need To know About